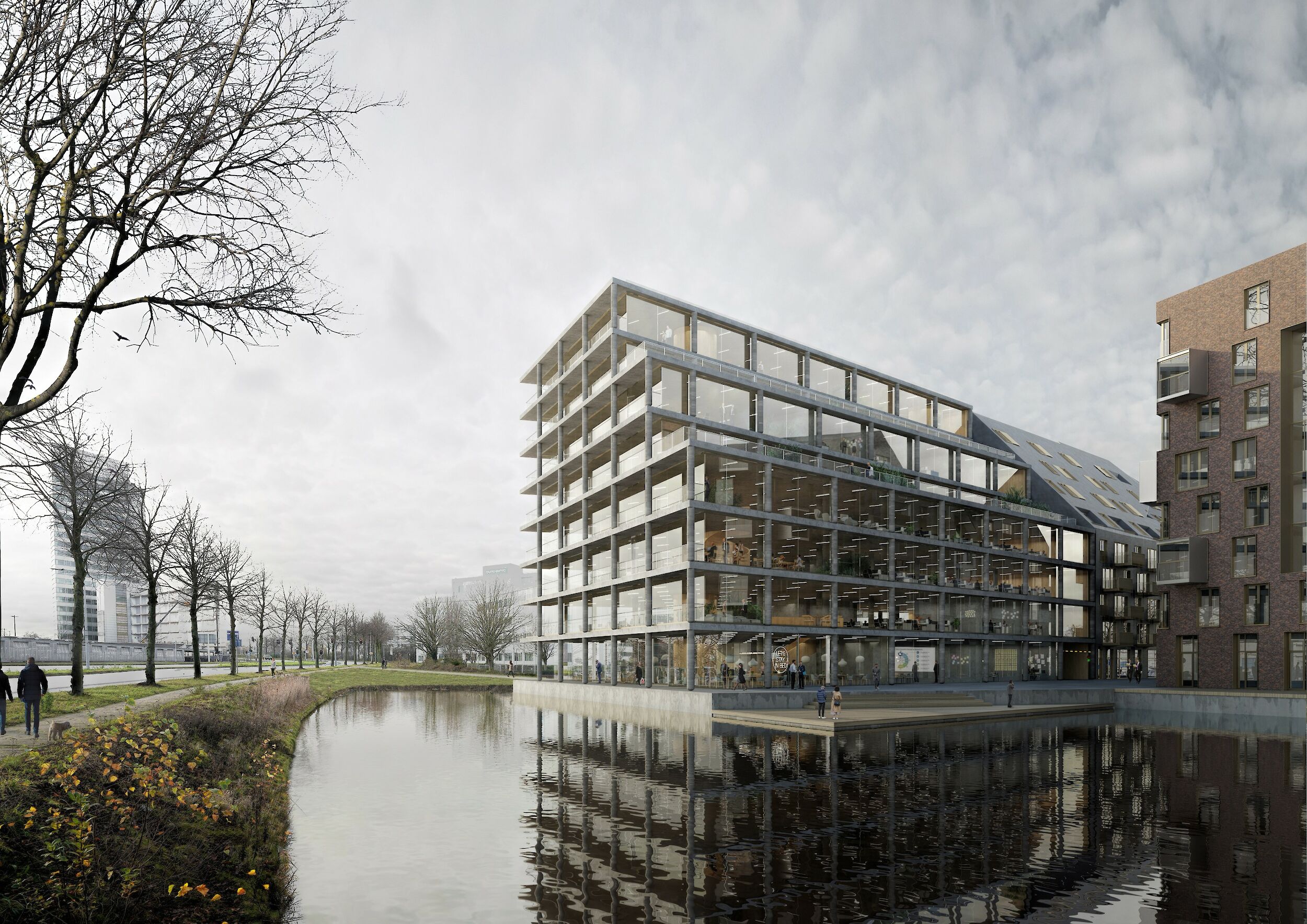 A green paradise. Elephant has designed a green office in the new Hyde Park district in Hoofddorp.
The Eden office building breathes with light and greenery thanks to its completely transparent facade and permanent plant installations, both inside and out. Each floor can be characterized as a pavilion, providing an exceptional view from the inside.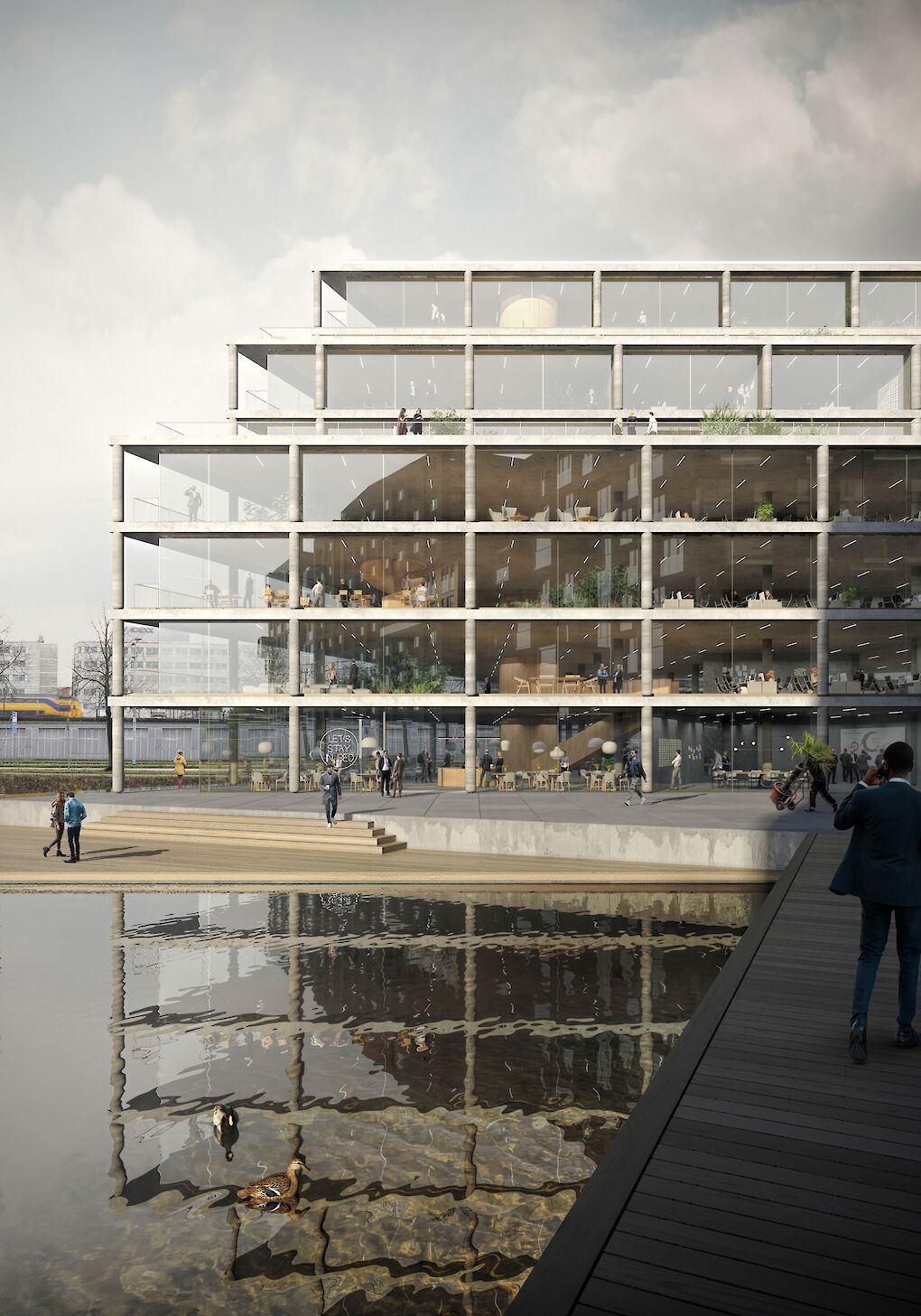 Light, air, views and greenery form the basis of each workspace, creating a healthy working environment. This makes the space feel more like a second home instead of an office.
Loft offices. Each room has a bathroom with toilet and shower encouraging sports during working hours and an active morning commute. In addition, each loft office has its own cooking island, bar, lounge and even a small garden. In this way, the office is experienced more as a comfortable living location. There is a reduction in scale and personalization of the workplace.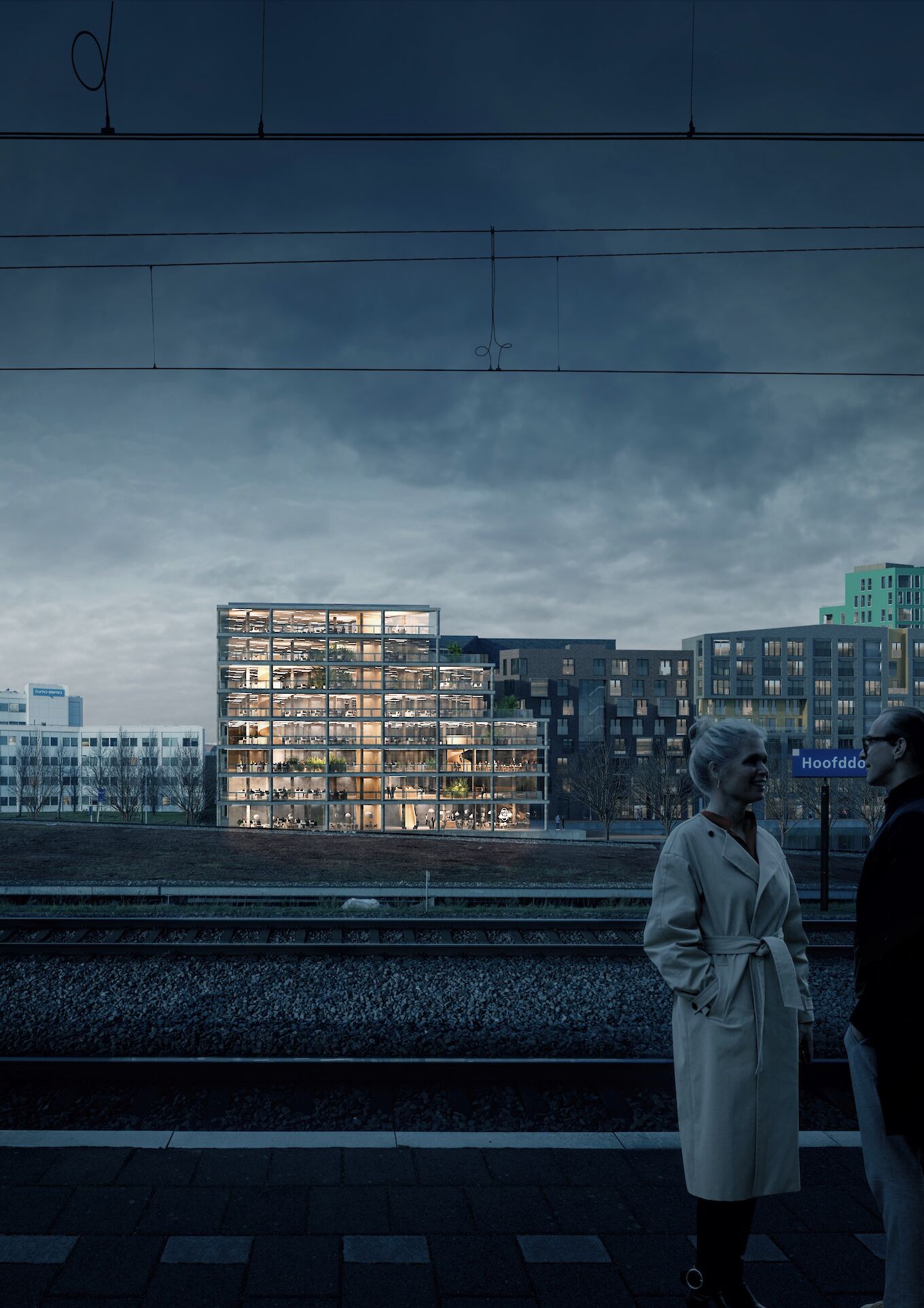 Decentralized climate units ensure that the indoor climate is always perfectly maintained. An ideal balance between temperature, fresh air, and air circulation can be adjusted automatically and/or per unit by the users.
Year
2019 - 2020
Function
offices
Location
Hoofddorp, NL
Current status
completed
Client
Confidential
Team
Daniël Bakker
Menno Kooistra
Collaborators