Free as a bird. Elephant transformed the former Fluor office building in Haarlem into a unique residential building. Lofts that breathe freedom in every way.
Broaden your view. The entire facade of each loft consists of several glass bays, each an impressive 3.6 meters in height.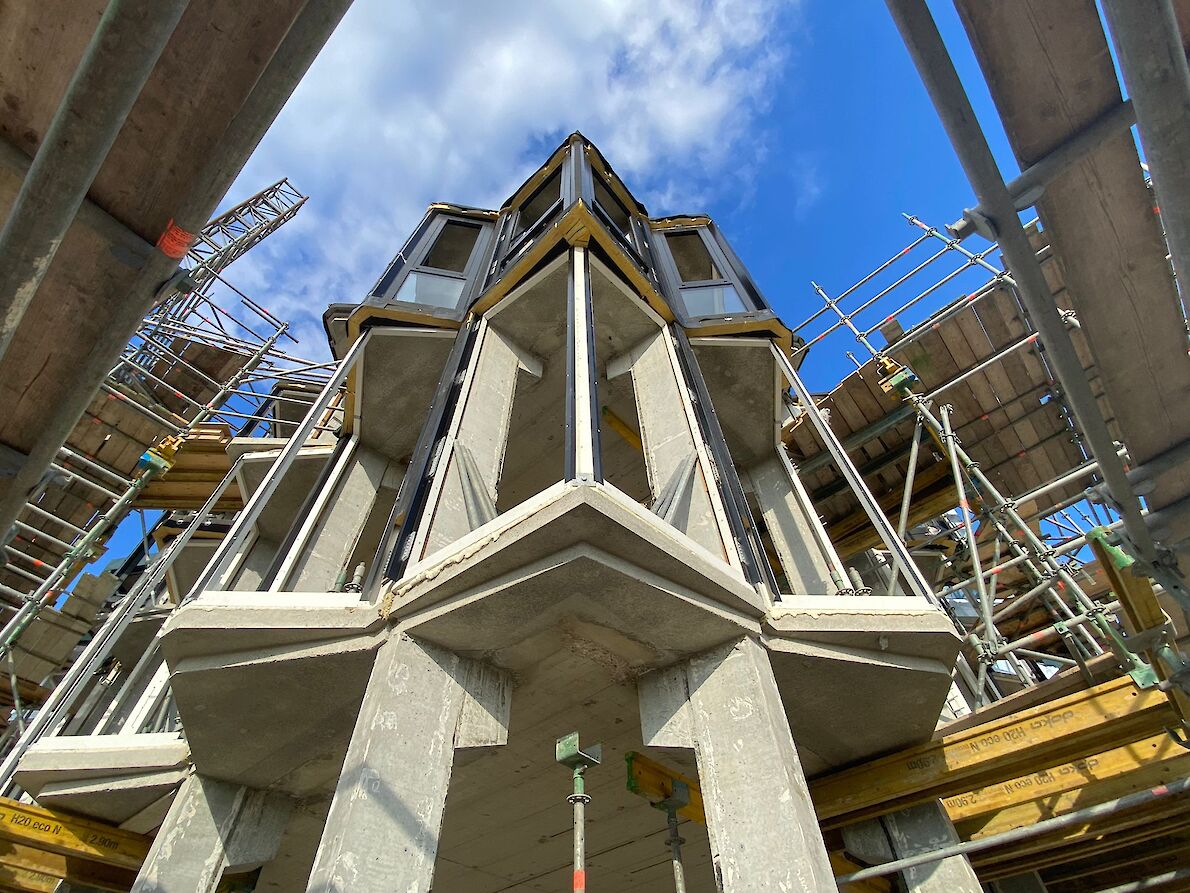 The space offers limitless possibilities for interior, plan lay-out and use. Living, working, playing without restrictions, in complete freedom.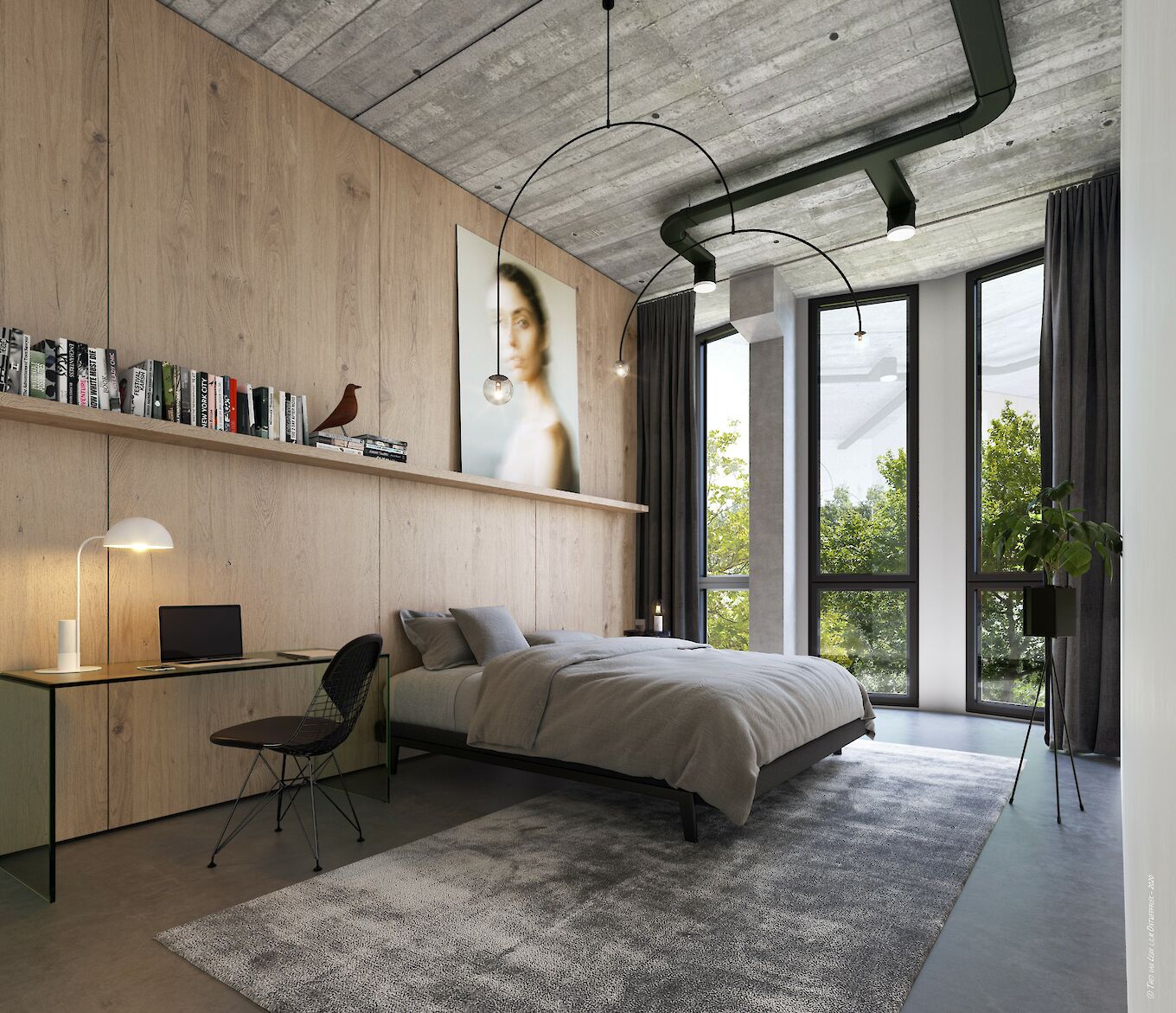 Re-use of the entire casco. In the existing construction of the former Fluor office, with it's striking mushroom columns, we saw the ideal canvas for new, spacious loft apartments. Enriching the past with a new future.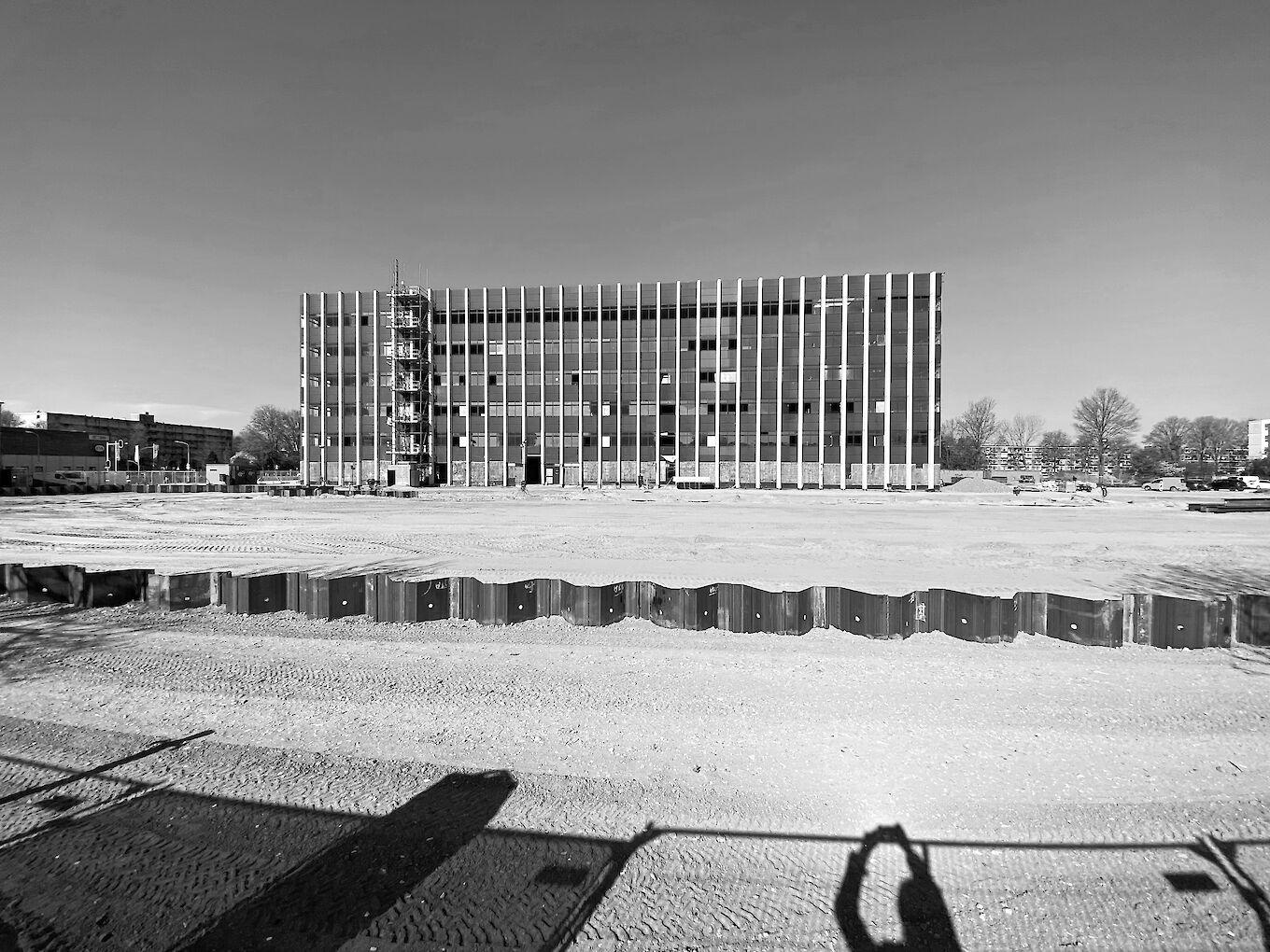 Former FLUOR office building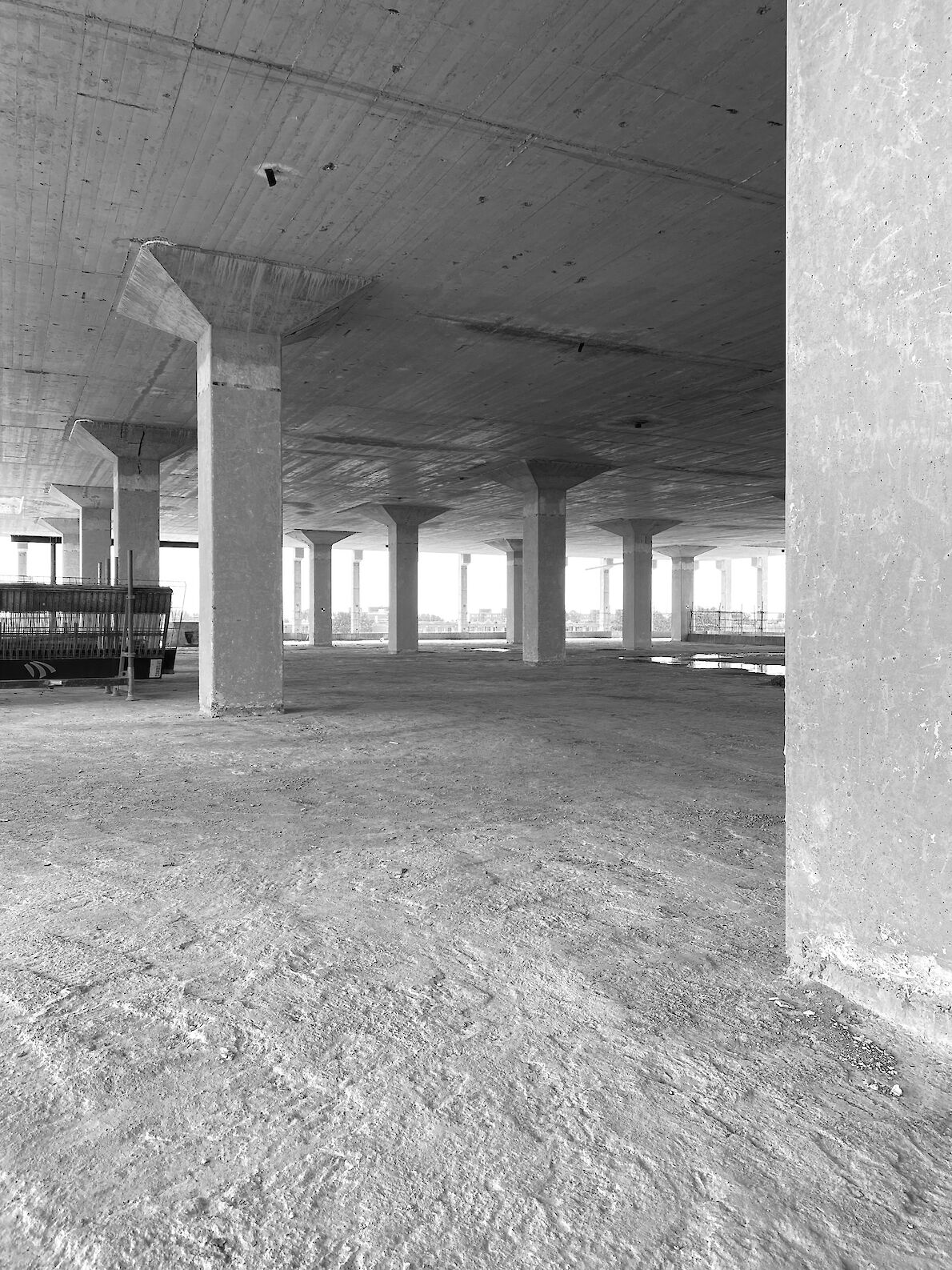 Hundred percent re-use of the existing structure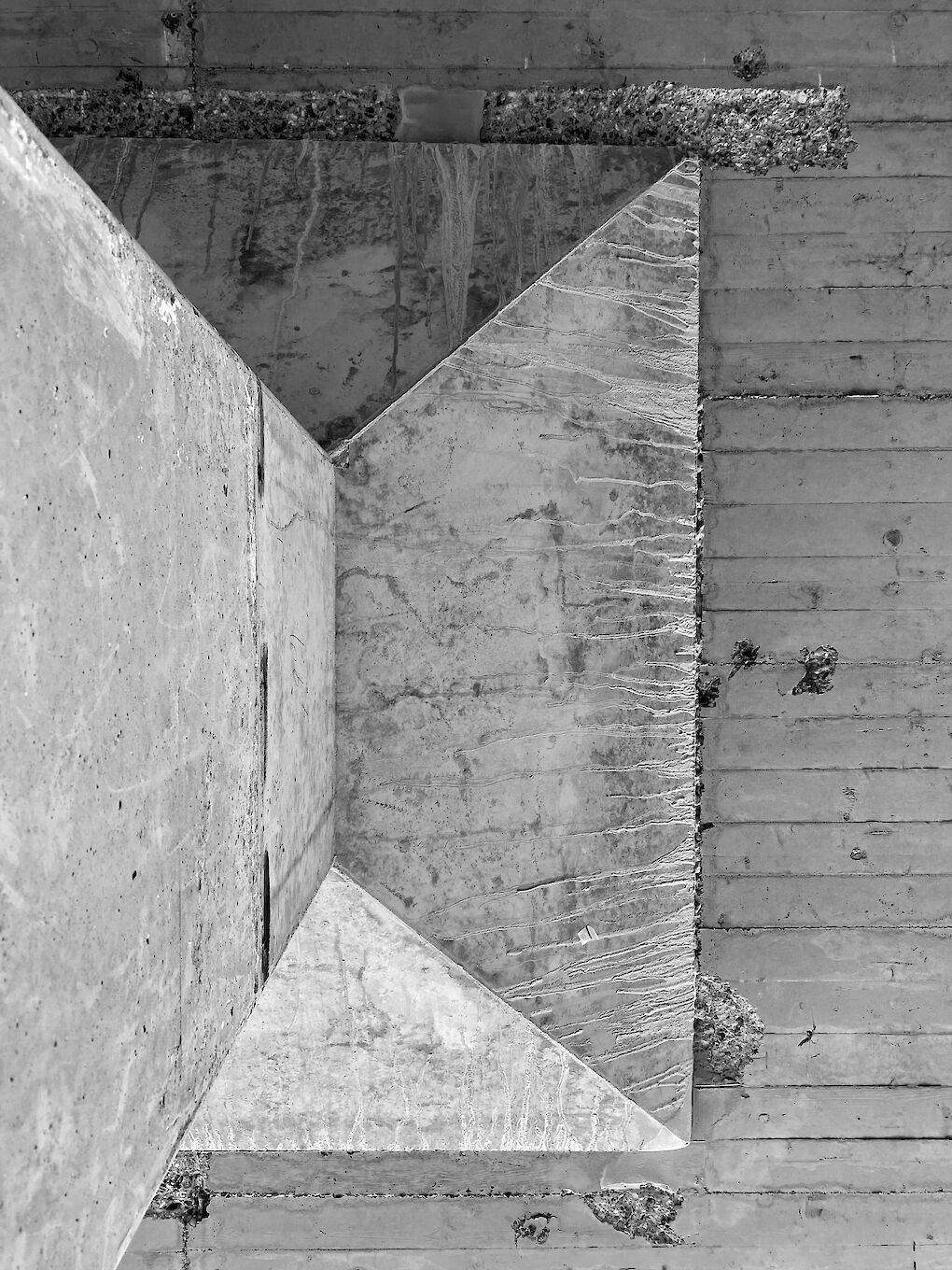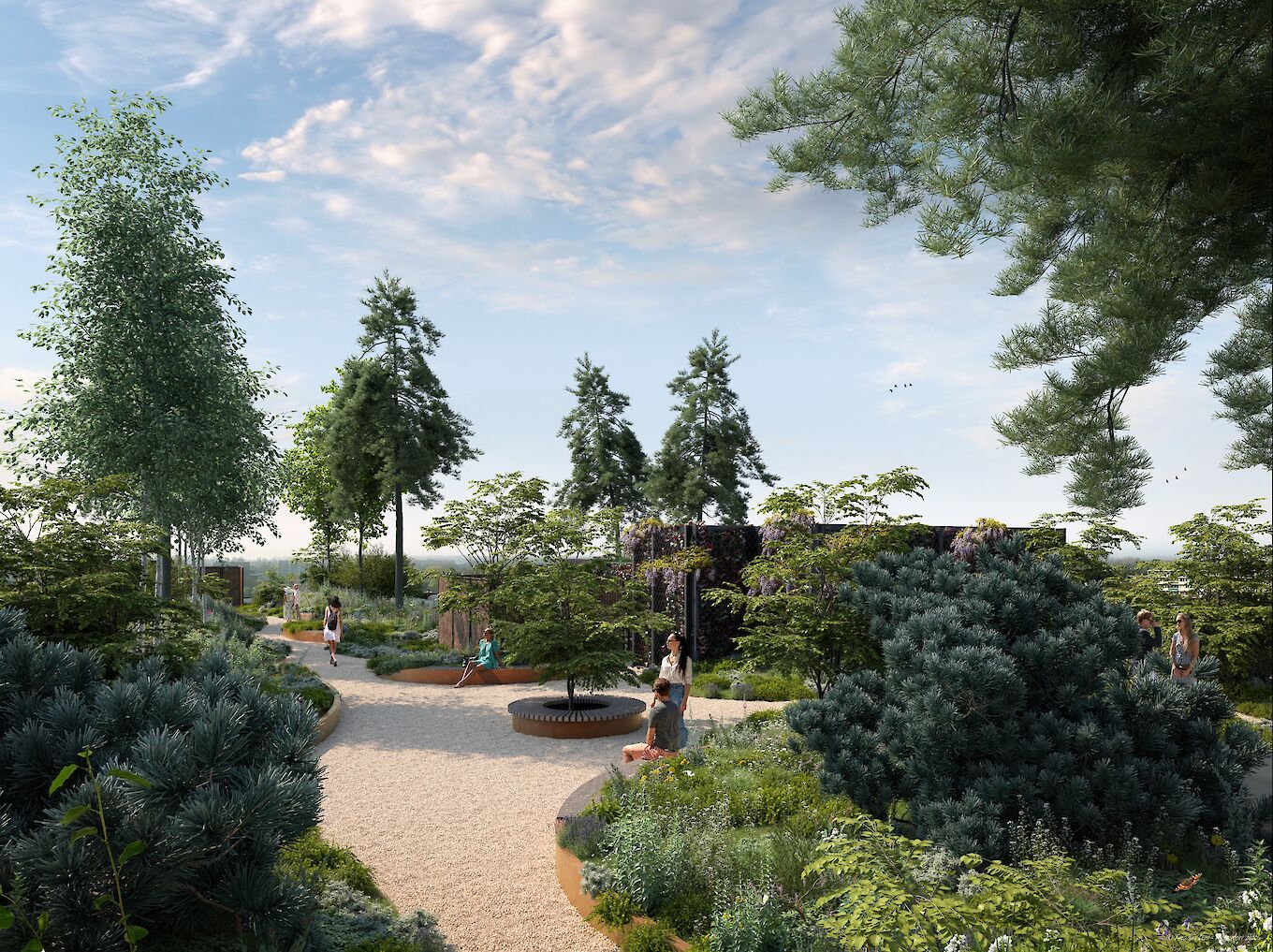 Largest roof park on a residential building in the Netherlands. Think 20 tennis courts: Factory's unique roof park measuring 35 by 80 meters, designed by ZUS. This adds an important dimension to Factory as a green and relaxing living environment.
Residents can play with the flexible floorplans and the installation technique adapts to its layout. Over time the apartments can be adjusted over and over again, depending on changing wishes and requirements.
Year
2021 - 2023
Function
residential
Location
Haarlem, NL
Current status
under construction
Client
Dura Vermeer
Team
Glenn den Besten
Menno Kooistra
Peter van Gelder
Daniël Bakker
Dafne Swank
Aneta Swiezak
Vivianne Heijkoop
Anna Zan
Cathy Oh
Collaborators
HFB
Van Rossum
Nieman
Sorba
Blitta
Metaglas
ZUS
Ebben Boomkwekerij
ELEMENT Visualizations
Theo van Leur
Bauke Bakker